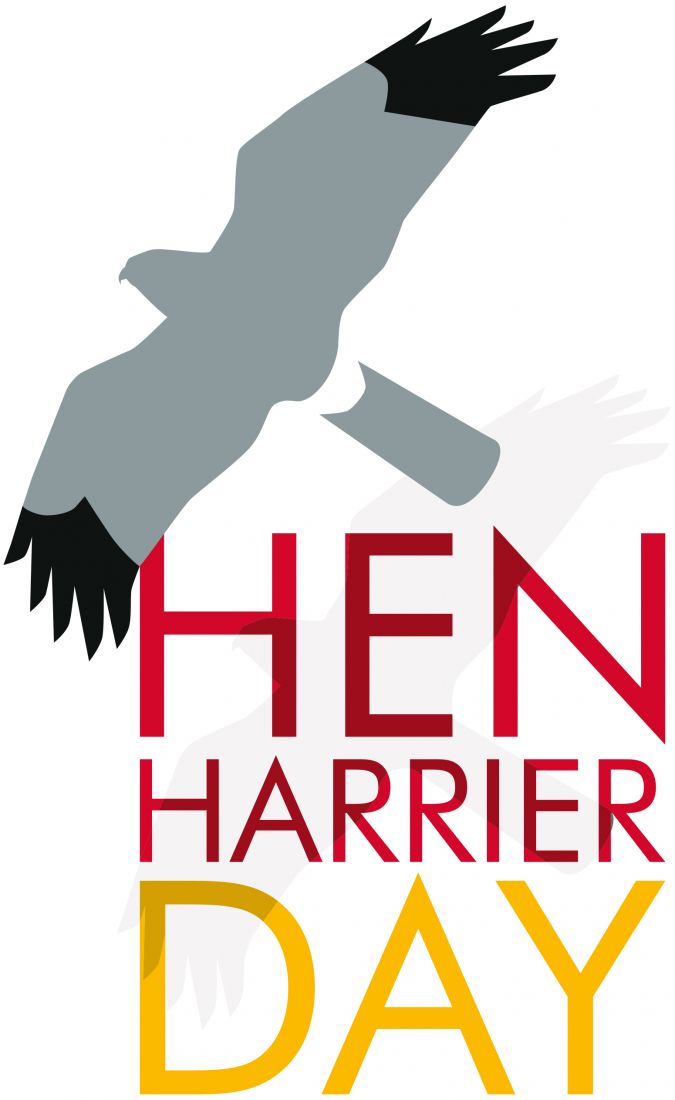 Across the UK and further afield hen harriers are considered to be missing from suitable habitat due to multiple threats and in particular as a direct result of persecution.
Birders Against Wildlife Crime (BAWC) coordinated 'Hen Harrier Day' in a bid to celebrate this wonderful raptor species and raise awareness of the plight of the hen harrier and to encourage people to make their voices heard. Hen Harrier Day aims to show those who continue to persecute hen harriers, and other raptor species, that it will not be tolerated.
In Northern Ireland & the Republic of Ireland our hen harriers are not known to be as heavily persecuted as those in Britain, it has nonetheless been recorded. However localised disturbance issues, predation, food availability and wide-scale habitat factors may also be having an impact on the numbers and breeding success of harriers locally. The population here has declined over time and there appears to be far fewer chicks fledging in recent years.
As fewer chicks are produced to enter the breeding population we may see population numbers reduce further. Our hen harrier population also depends on birds coming in from Britain to join our population and if hen harriers are reduced or disappear from Britain then it may directly impact on our birds too.
The NIRSG hosted two Hen Harrier Day events in Northern Ireland on behalf of BAWC on Saturday 6th August 2016 as part of celebrations across the UK. Alan Ferguson, volunteer with NIRSG, says 'Although this is the third Hen Harrier Day it is the first time NIRSG have hosted an event. We want to raise the profile of the issues surrounding the decline of hen harriers and we had a good turnout for our first day. Our native wildlife should be allowed to thrive so everyone can enjoy it. We are so grateful to everybody who joined us on Saturday 6th August to 'Make a Stand for Hen Harriers'.
Phil Walton from BAWC says "The first Hen Harrier Day in 2014 was a collaboration between BAWC, Mark Avery and Chris Packham to raise awareness of the plight of these iconic birds of prey. Despite full legal protection since the early 1950s, Hen Harriers remain absent from vast swathes of the UK uplands. They are now almost extinct as a breeding species in England, primarily because of illegal persecution. Hen Harrier Day is now an annual fixture, growing from three main events just two years ago to 12 this year. The support we have received from the Northern Ireland Raptor Study Group has been fantastic.  For them to have two events organised in their first year of participation is a great achievement."
The events were open to everyone and offer a chance to show our solidarity for all hen harrier populations in the UK & Ireland, celebrate that we have this wonderful raptor in our uplands and show the wider public that we are not afraid to speak out and that we will not tolerate persecution.
Saturday 6th August 2016 saw Hen Harrier Day celebrations take place at Glenarriff Forest Park, Co. Antrim in the morning and Castle Archdale Country Park, Co. Fermanagh in the afternoon. Dozens of people joined us and made banners and posters to join in the celebration. We thank all those who helped in organising the event and particularly those who attended.
We all had a fantastic day celebrating the Hen Harrier – the Sky Dancer.