Red Kites project puts the 'our' into RKites
Red kites are one of our most stunning birds of prey and this year 20 territorial pairs have been recorded in Northern Ireland, with 13 pairs successfully fledging 28 chicks – the highest number on record.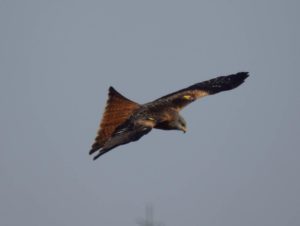 RKites, a new funded partnership project officially launched today, will focus on a dedicated public engagement programme reaching out to 40 schools in counties Down and Armagh, young people and members of the public in communities where the red kites are present, as well as working alongside the Mourne Heritage Trust's Youth Rangers programme. This work aims to ensure that the population of red kites in Northern Ireland thrives, flourishes and expands despite the many challenges that they face.
The project is funded by the Heritage Lottery Fund, RSPB NI, Newry, Mourne and Down District Council and Armagh City, Banbridge & Craigavon Borough Council, with support from the Northern Ireland Raptor Study Group and the Mourne Heritage Trust.
Next year will mark 10 years since the ground-breaking reintroduction of red kites in Northern Ireland, after they had been persecuted to extinction around 200 years ago.
Despite the growing numbers, we are still a long way from reaching a sustainable red kite population. Sadly in August of this year a young red kite was found dead after being shot near Moneyslane in County Down.
The aim is to engage local people, especially young people, to become passionate about this majestic species and to raise awareness of the story of these remarkable raptors. To date there has been a fantastic level of involvement from the general public both in terms of signing up as volunteers and reporting red kite sightings via redkiteni@rspb.org.uk.
Speaking at the launch at Tollymore Mountain Centre on the edge of the Mournes, Joanne Sherwood, Director at RSPB NI, said "We're delighted to be working in this partnership to help secure the future of red kites in our countryside. "With support from our funders and with Alan Ferguson, our dedicated RKites Project Officer, working alongside an enthusiastic team of volunteers, we are determined to bolster red kite numbers further to achieve a sustainable population. "The name 'RKites' relates to red kites and to the fact that they are indeed OUR kites. It's up to all of us to support these iconic birds and to ensure that we can cherish and protect them and give them a home in Northern Ireland for years to come."
Paul Mullan, Head of Heritage Lottery Fund NI added "We are delighted to support the exciting new RKites project. People play such an important role in the protection of our natural heritage and it's crucial that they are equipped with the skills and knowledge to do this. The red kite is such an iconic species that it can hook everyone's imagination and interest, young and old. They then learn more about all our raptor species. We are thrilled that the RKites project will seek to do all of this, so a big thank you should go to National Lottery players who allow us to fund projects which help reconnect people to their heritage."
For further information or to arrange an interview, please contact: Brian Campbell, Communications and Events Officer at RSPB NI: 07736 477526 / Brian.Campbell@rspb.org.uk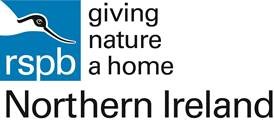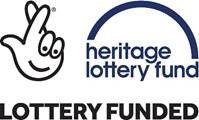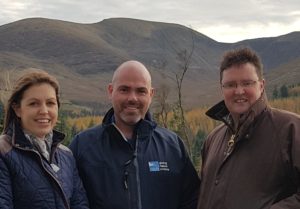 The NIRSG Raptor Officer (Dr Eimear Rooney – left); RSPB RKites Project Officer (Mr Alan Ferguson – centre) and NIRSG Volunteer / Golden Eagle Trust Red Kite Project Manager (Dr Marc Ruddock – right) at the RKites launch, November 2017.